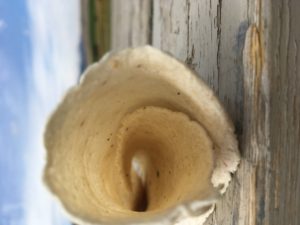 Wraps!
These are simple, hold together well, are flexible, and are so nice to have ready made in the fridge to fill however you like. They make a great grab and go meal or snack at anytime!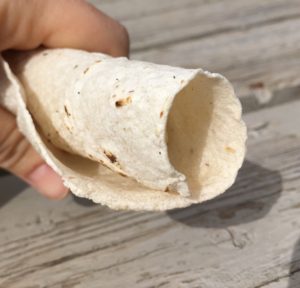 Each recipe makes one wrap. I just have each ingredient sitting on my work space, to the side, and mix and roll one at a time. I try to get the next one ready while the last is cooking.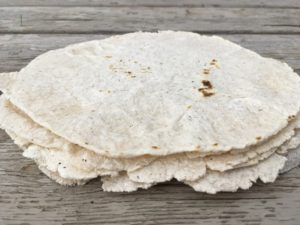 Oat Fiber Wrap
(This would be a FP on THM)
2 Tablespoons oat fiber
1 teaspoon glucomannan
1/2 teaspoon psyllium husk
Pinch of salt
4 Tablespoons water
Directions:
Mix dry ingredients.
Add water and mix. Will quickly set up. Form into a ball and flatten. Roll between 2 sheets of Saran Wrap till thin and flat. Cook on a heated dry cast iron griddle. (Something else may work, but this is what I used and it worked well.) Cook on one side till dry enough to flip, then turn and cook on the other side. That's it! I like to make about a dozen, and store them in the fridge in a gallon size ziplock bag.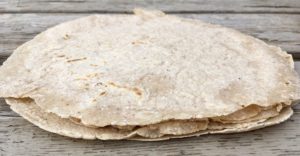 Light Rye Wrap
(These have about 5 carbs each)
Use above recipe but ADD 1 Tablespoon rye flour to the above recipe. Below, is how I used these in an E meal. With beans as a carb source.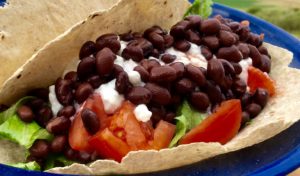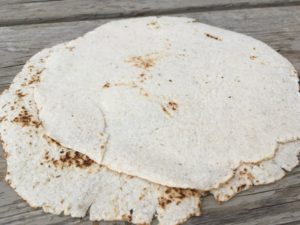 Coconut Flour Wraps
Just replace the oat fiber with 2 Tablespoons of coconut flour! And follow the directions in the first recipe.
Edit: Thought I'd add a couple notes. Maybe I can add a video later, too. First, I roll these out really thin. They are bigger than a corn tortilla, more like a wheat burrito.
Second…have you checked out my store? It's here on the same website as my blog. The link is https://lotsalittlelambs.com/shop I carry the oat fiber and the psyllium! And lots of other items, including some of the THM products! I also have a flat rate shipping. The payment method is not working right, but you can still place an order through my website and then pay me through PayPal. You can message me through Facebook or call me! Thanks!