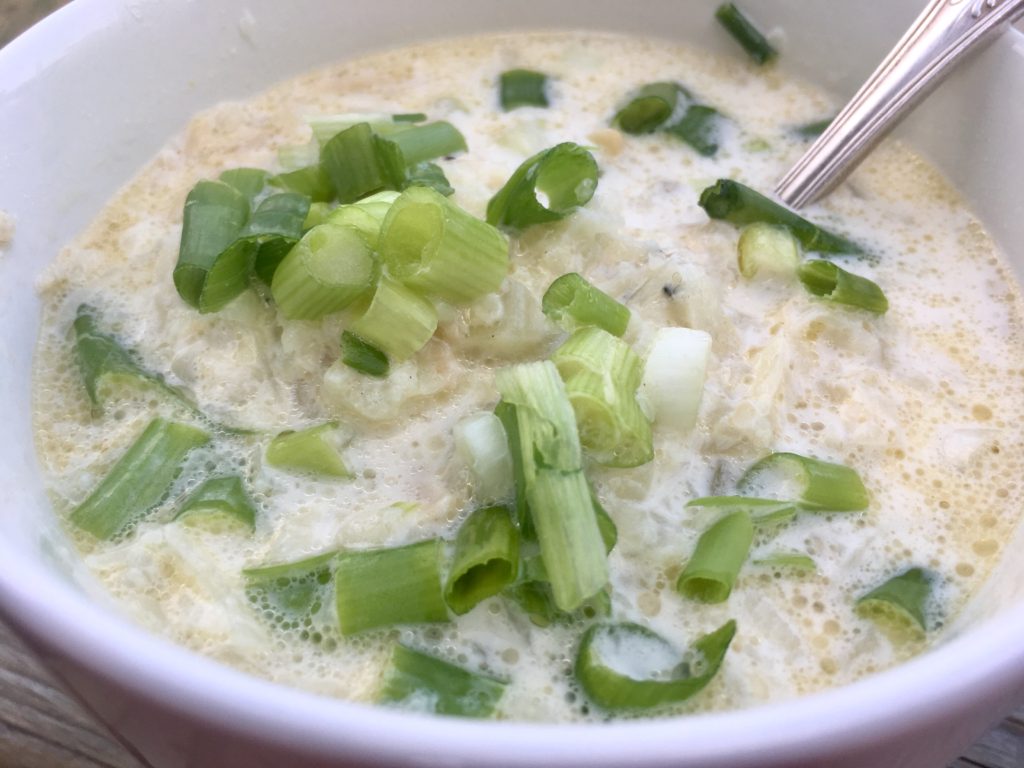 My brother told me I could open a restaurant with this chowder! I'm hoping you like it, too!
I would double or triple this recipe for my family of 14. As written, this would serve 4-8. If following Trim Healthy Mama, this is an S.
Cauliflower Chowder
Ingredients:
1/2 cup coconut oil or olive oil (I prefer olive oil. To keep this on plan if following THM, use coconut oil).
1 small chopped onion, or 1/2 large onion
8-10 cloves garlic, peeled and chopped
1 medium sized head cauliflower grated, or about 2 pounds riced cauliflower
1 – 12.5 oz canned chicken with broth
1 can chicken broth
2 Tablespoons Nutritional yeast
1 Tablespoon Montreal steak spice (or salt and pepper to taste)
1 cup cream
1 bunch of green onions, chopped
Directions:
Sauté onions and garlic in oil. Add cauliflower. Sauté a few minutes. Add chicken, broth and spices. Bring to a simmer. Cook till cauliflower is just done. Add cream. Return to a simmer. Stir in chopped green onions and serve!