This carrot cake is a companion recipe to my applesauce cake. It is my kids' favorite of the two!
Carrot Cake
Dry Ingredients:
1 cup oat flour
1 cup quinoa flour
1 cup garbanzo (or chickpea) flour
2/3 cup erythritol and 1 tsp NOW stevia extract,
OR 2/3 cup Pyure and 1/2 tsp THM stevia extract
1 teaspoon salt
2 Tablespoons cinnamon
4 teaspoons baking soda
Wet Ingredients (In Blender):
1 cup lowfat cottage cheese
1 cup pumpkin
1 cup eggwhites
Other Wet Ingredients;
1 cup applesauce
2 Tablespoons vanilla
Other Ingredients:
4 cups grated carrots
1 recipe of Lowfat Cream Cheese Icing
( next recipe on this blog 🙂 )
Instructions: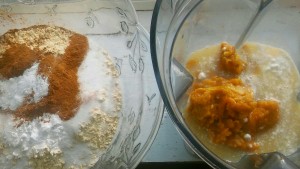 Measure dry ingredients into a large mixing bowl. Put the cottage cheese, pumpkin and egg whites into your blender.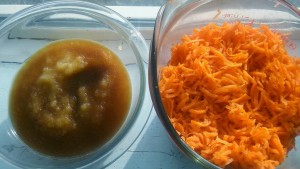 Measure applesauce and vanilla into a small bowl. Grate 4 cups of carrots.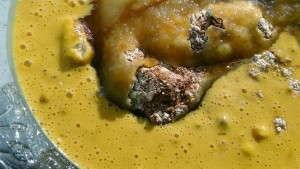 Blend the contents in the blender until smooth. Add to the dry ingredients along with the applesauce and vanilla. Mix.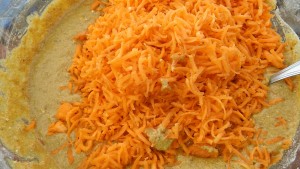 Add the grated carrots and mix again.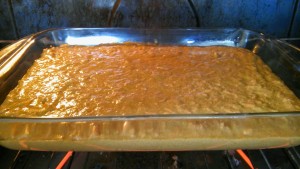 Pour into a 9×13 pan. (I use a glass casserole dish). Bake at 300 degrees for 1 hour and 15 minutes, or until cake is set in the middle, and a knife inserted near the middle comes out almost clean. This particular cake needs the lower temperature and the longer baking time.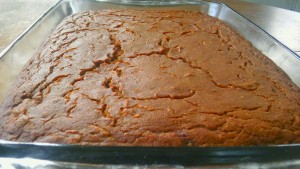 Remove from the oven and let the cake cool COMPLETELY before frosting! 🙂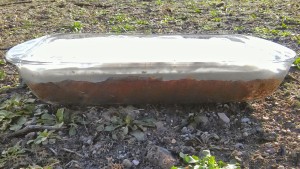 Make and frost with 1 recipe of my lowfat cream cheese icing.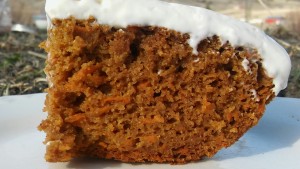 I cut this into 12-16 pieces to keep it within an E setting while following Trim Healthy Mama.
Enjoy! And plan to have a FP (Fuel Pull..a Trim Healthy Mama term) with this to complete your meal or snack!