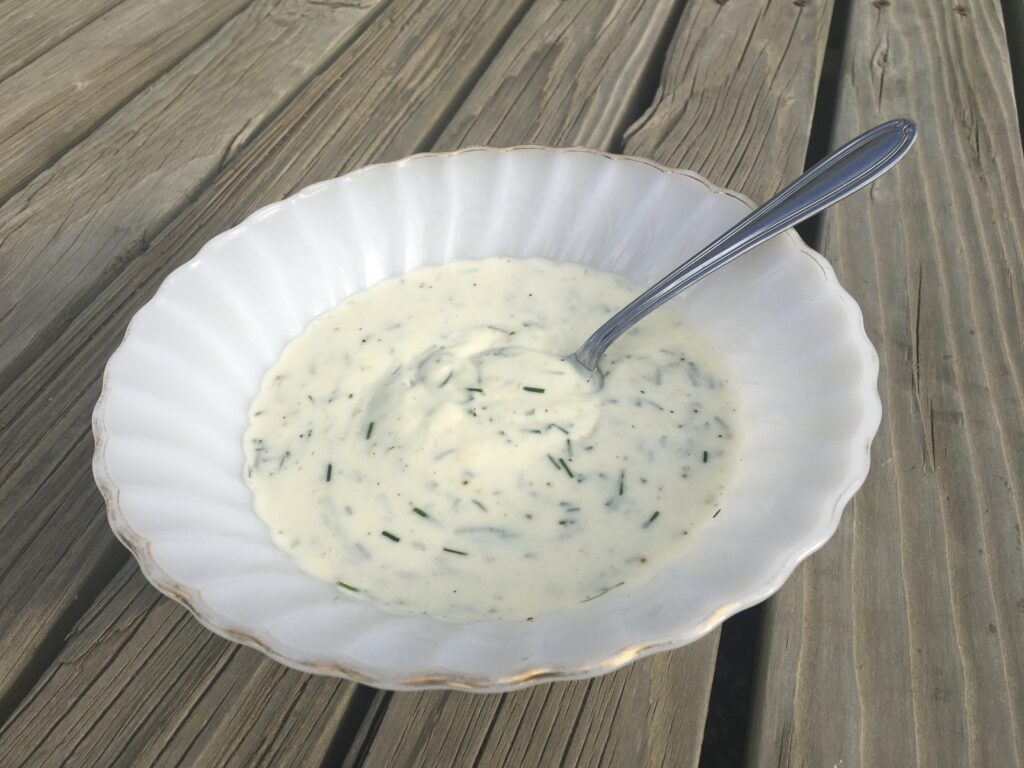 Simple Summer Salad Dressing
We love this lemony, ranch reminiscent, dairy free salad dressing.
Pair it with my Simple Summer Salad, or a fresh salad of your choice.
Following Trim Healthy Mama, this is an S.
Simple Summer Salad Dressing
• 2/3 cup So Delicious coconut yogurt, plain, unsweetened
• 1/3 cup mayonnaise (I used Primal Kitchen)
• 1/3 cup fresh squeezed lemon juice (about 2 lemons)
• 1/4 cup olive oil
• 1 Tbs dried chives, or a couple Tablespoons fresh chives, minced
• 1 teaspoon granulated garlic
• 1/2 teaspoon onion powder
• 1/2 teaspoon real salt
• 1/4 teaspoon black pepper
Instructions:
Mix all together! May pour into a dressing bottle. This does get thicker as it sets!