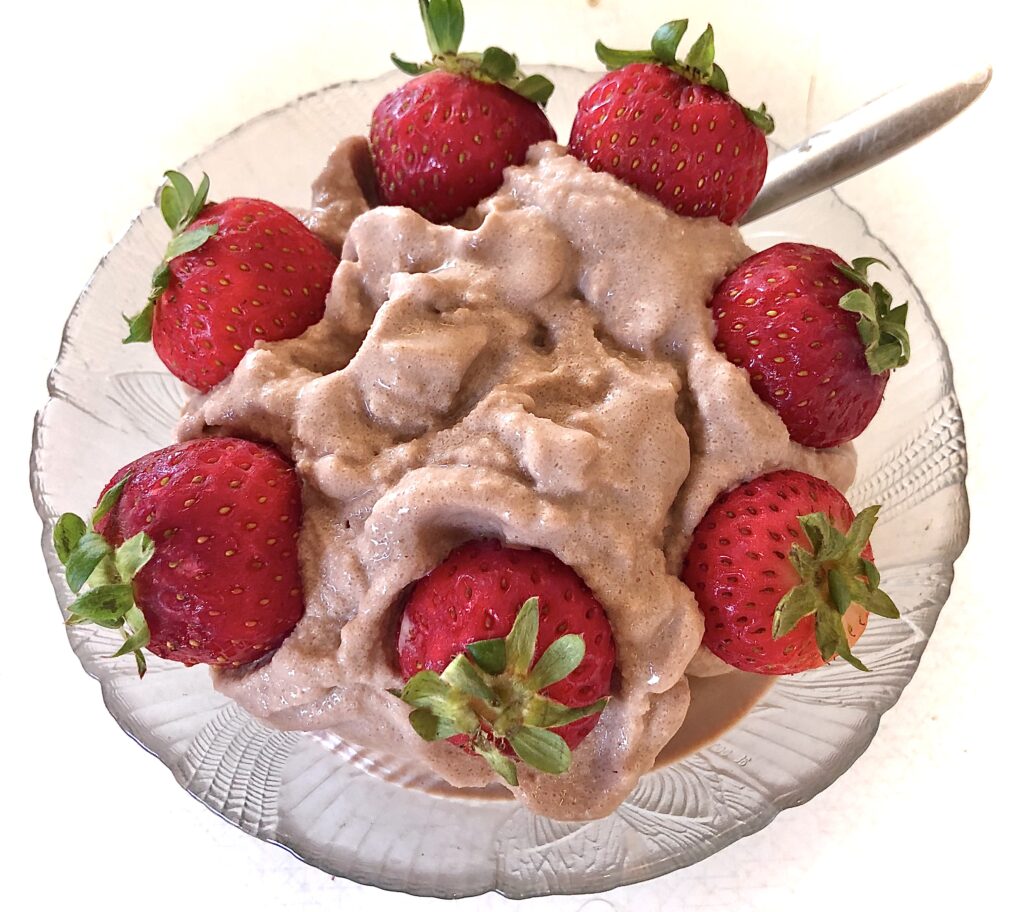 This is not just another shake! It's dairy free, and it's over the top, good! Besides, who doesn't love chocolate and peanut butter?!
It's pretty simple, and would be an S if following Trim Healthy Mama!

This recipe is pretty large and feeds 2, if using ginormous servings. I normally have a nice size serving, give another daughter a nice size serving, and 2-3 little ones, a small serving as well. So… you may want to 1/2 this and save 1/2 can of coconut milk in a small container in the fridge for the next day.
Over the Top, Chocolate Peanut Butter Shake
1 can coconut milk
1/4 cup collagen
3-4 Tablespoons monk sweet plus
2-3 Tablespoons cocoa powder
2-3 Tablespoons peanut butter
1 tsp vanilla
1/2 teaspoon salted caramel extract
1/2 teaspoon gluccomannan
2 pinches real salt
6 cups ice
Combine all ingredients in blender except ice and blend well! Add ice, and use tamper to keep contents moving. Blend till smooth and creamy. Dish up and enjoy!

This is a great afternoon snack for mom and all her little peeps!