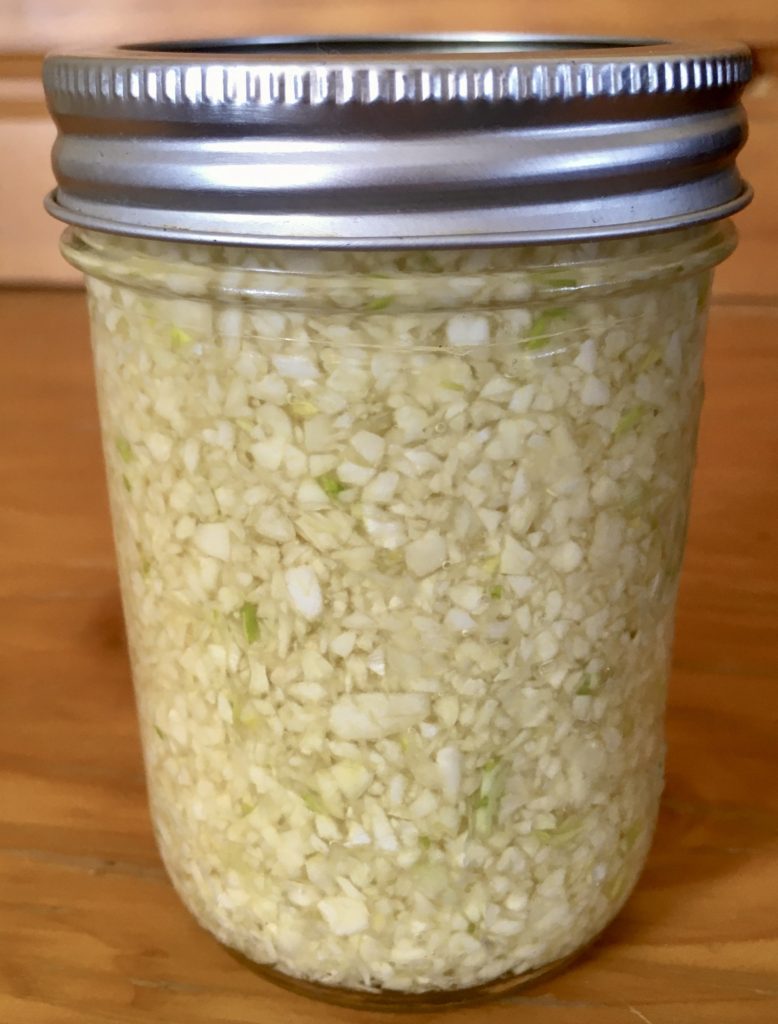 This recipe is so simple, though a bit time consuming, it saves so much time later!
You could use it for cooking, but if following Trim Healthy Mama, you would not want to use olive oil, as I have here. You'd want to use coconut oil, carefully melt it, but don't heat it.
I use it to help manage my blood pressure! (Please don't consider this medical advice! Consult with your doctor for your medical needs.)
I was using so much garlic, frequently, to help manage my blood pressure, that I began vomiting it. Raw garlic on my stomach is a big 'no no'! But, it works so well if I can keep it down! Having it coated in oil like this does the trick for me! And I am sure to take it after a meal, or after a few bites! I just take a spoonful and swallow it with water!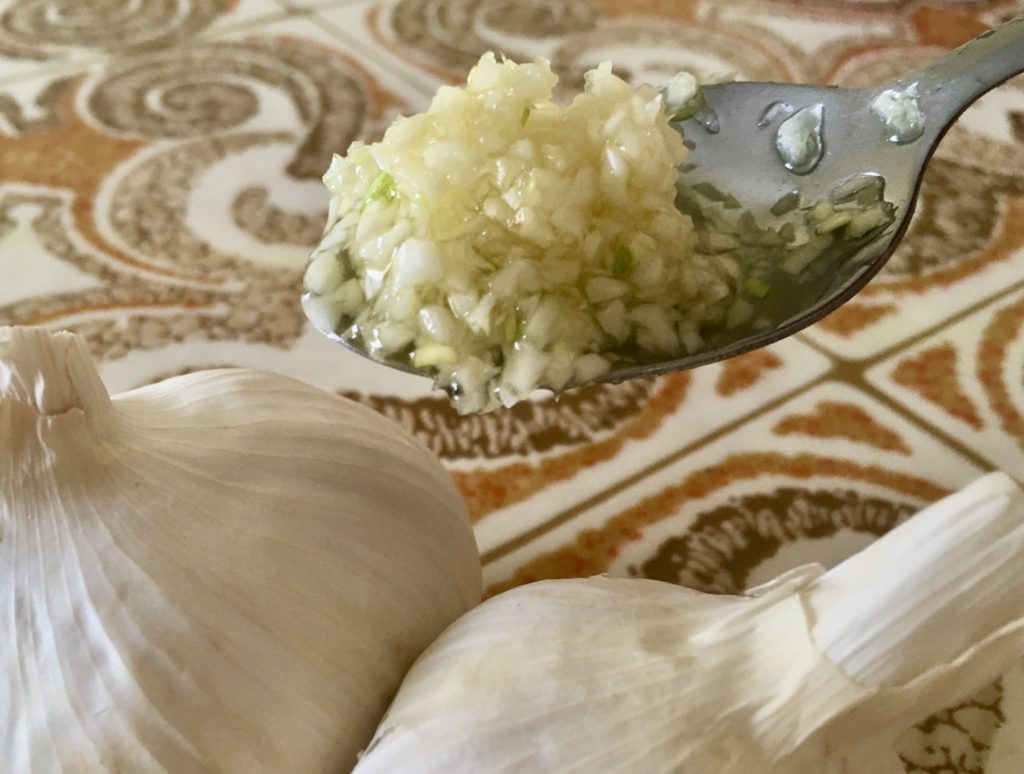 Here's the recipe!
Minced Garlic
3-5 whole garlic bulbs
about 1/3 cup olive oil (or coconut oil)
1 cup canning jar with lid and ring
Instructions:
Peel garlic cloves. Mince them finely. (I find the insert or smaller top bowl in the food processor to work well). Fill a cup size jar with the minced garlic. Pour the olive oil over, using a butter knife to remove bubbles and get the oil to run to the bottom. You'll want to totally make sure the garlic is coated with oil. Put the lid on and stick in the fridge.
This keeps well for me at least up to a week. I find the longer it sets, the more the hotness of the raw garlic mellows, and the better my tummy loves me!