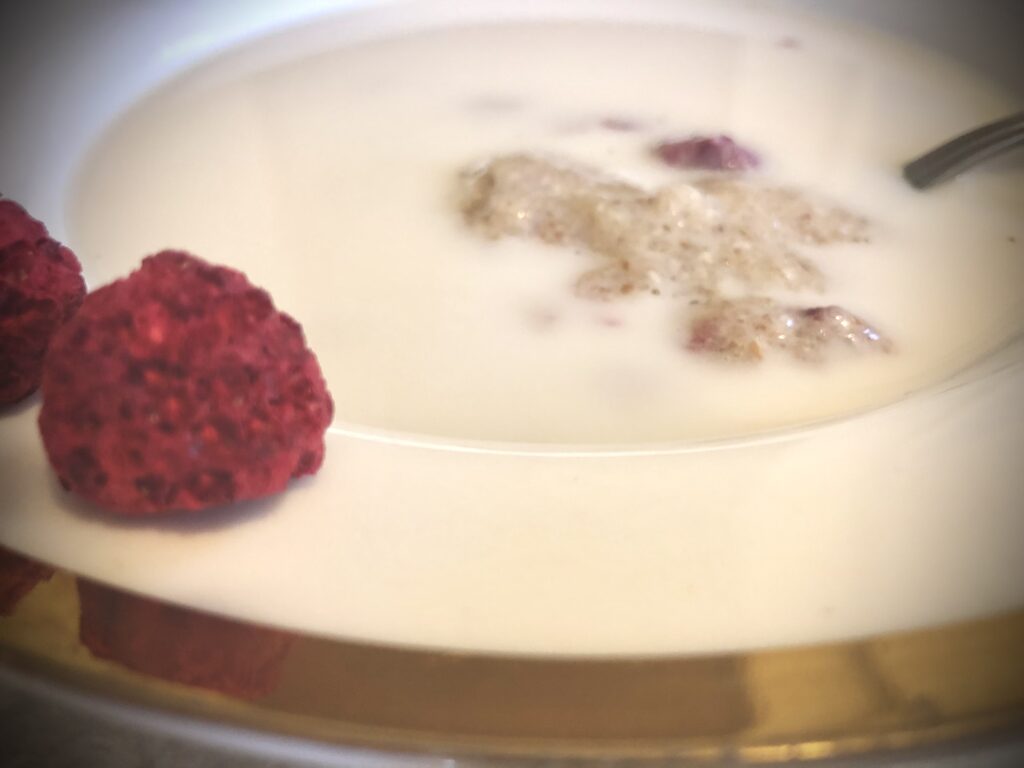 You're not dreaming! And it's not wheat! This instant hot cereal is sure to please cream of wheat lovers! This recipe makes a batch of instant dry cereal, ready for whipping up a hot bowl at a moment's notice. If following Trim Healthy Mama, this is an S.

Dream of Wheat
1 cup shredded coconut
1 cup oat fiber (or 1 more cup shredded coconut)
1/2 cup ground brown flax
3/4 cup collagen
1/3 cup psyllium husks
2 teaspoons gluccomannan
1/3 cup monk sweet +
1 Tablespoon baobab
1/2 teasooon salt
1 cup freeze dried strawberries or raspberries
Instructions
Place all ingredients EXCEPT freeze dried berries in blender or food processor and pulse till coconut is broken up and the texture is 'grainy', and all ingredients are mixed well. Fold in freeze dried berries. Store mix in a canister or jar. When ready serve, measure 1/2-3/4 cup dry mix into bowl. Cover with equal amount of boiling water. Stir. Let set to thicken, 2-5 minutes. Serve with almond milk.
Blueberry Cinnamon Variation
Replace baobab with cinnamon, and use freeze dried blueberries in the place of strawberries or raspberries.