These breaded and fried chicken breasts are delicious and great for a quick sandwich. I freeze them in sandwich size ziplock bags ready to thaw for a quick sandwich.
I make this recipe using half of a 10 pound bag of Costco's frozen chicken breasts. I like to season and bake the other half to cut up and freeze in individual salad size portions. I'll try to post the recipe for that, soon.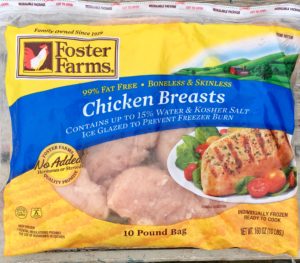 If you are following Trim Healthy Mama these would be an S.
Fried Chicken Breasts
Ingredients:
5 pounds of thawed chicken breasts
3/4 cup oat fiber
1 Tablespoon glucomannan
1 Tablespoon salt
1 Tablespoon smoked paprika
1 Tablespoon granulated garlic
1 teaspoon black pepper
Coconut oil for frying
Instructions: Slice chicken breasts in half, lengthwise, through the middle.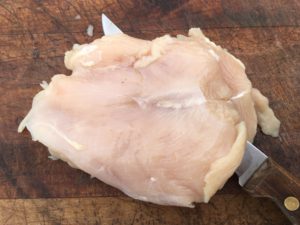 Pound the chicken pieces horizontally and vertically on both sides with a knife.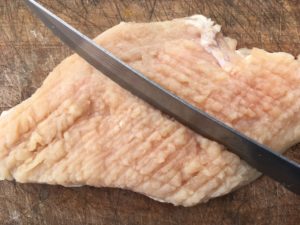 Add about 1/8 to 1/4 " oil to your skillet and start heating it. Don't forget it and burn down the kitchen! (I did this once. ?)
Mix oat fiber, glucomannan and all of the spices together. Coat each piece of chicken in the flour mix.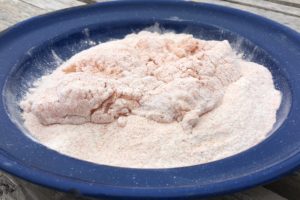 Check to see if your oil is hot enough. A drop of water flicked into it should spit and sizzle!
Fry the chicken breast pieces on one side till nicely golden browned. Then turn and fry on the other side till also brown and thoroughly done inside. Add oil when and if needed.
That's it!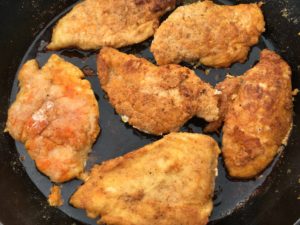 These are great used on chicken sandwiches.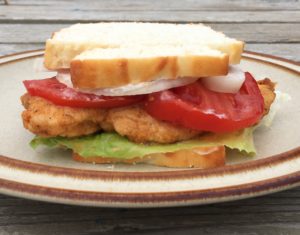 Here are some ready for the freezer.